To be AfHEA member, please download the registration form
AfHEA membership form (english)
AfHEA formulaire d'adhésion (français)


The Post-2015 African Health Agenda and UHC: Opportunities and Challenges
The third AfHEA International Scientific Conference scheduled
(Nairobi: 11-13 March 2014)

Afya : Le Bulletin d'information
---
Conference

A new web portal for German Development Cooperation in health and social protection

---
AfHEA Side event at iHEA Congress in Sydney July 2013
Subject to satisfactory ongoing negotiations with iHEA, AfHEA is currently planning to hold a side event at IHEA Congress 2013 in order to publicize AfHEA within the international public health community and to generate more interest for the 2014 AfHEA Scientific Conference in Nairobi, Kenya. Specifically AfHEA's side event would:
Provide information about AfHEA to iHEA Congress attendees
Publicize the next AfHEA conference scheduled for March 2014 and try to generate interest and buzz about the conference
Enable interested persons in the international public health community to pose questions and seek answers about AfHEA events and activities such as the conference and UHC project
Explore new areas of alliance and collaborative partnerships with existing and potential partners
Please stay tuned for more details, which would be available on the AfHEA website at www.afhea.org

---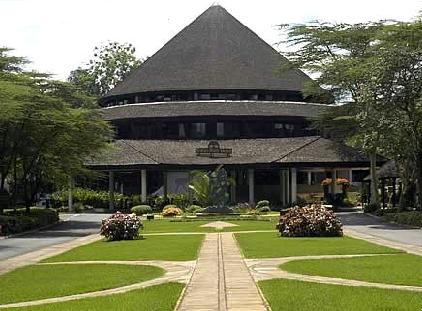 A view of the Safari Park Hotel, the venue of the third AfHEA Conference
---
Travel Information and useful links
Depending on your nationality or country of origin, you may need to apply for and get a visa before visiting Kenya. It is important that you do so immediately upon making the deci-sion to travel, and that you make sure your visa does not expire during your travel. You can apply for and get a Kenya visa from your near-est Kenyan embassy or consulate. Although it's advisable to get a Kenya visa from your country of origin before you travel to Kenya, you can always get one at the Kenya immigration office upon your arrival.
Remember that Kenya has a tropical cli-mate. Before you travel to Kenya, make sure that you are up to date on all immunizations.
Enjoy wildlife safaris, bird watching, windsurf-ing, horseback riding, golfing, canoeing, kayak-ing, sailing, mountain biking, snorkeling, scuba diving, hot air ballooning, mountain climbing, hiking, water skiing, fishing, and many more wonderful activities.
Need more information? Please visit:
http://www.kenya-information-guide.com/
http://www.safaripark-hotel.com/
---
Main conference room of Safari Park Hotel
-
Please download the registration form. This form is to be filled by anyone who wants to attend the third AfHEA scientific conference. It provides all details of the conference registration, including fees and costs. Filling this form implies that you have made your arrangements for funding your attendance.

PLEASE READ CAREFULLY THE AfHEA CONFERENCE FUNDIND AND PAYMENT INFORMATION IN SECTION 3 THIS FORM BEFORE COMPLETING THE FORM.
Registration form (EN) 

Formulaire d'inscription (FR) 
---
The Venue
Conceived over fifty (50) years ago, the Safari Park Hotel & Casino has grown from a British Army officers retreat center during the colonial period to its current status as a World renowned inland resort. Surrounded by sprawling fifty (50) acre rich manicured gardens, the Hotel combines the intrigue of African architecture and art with an infrastructure on the cutting edge of technology.
It is the leading leisure and largest conference hotel in East and Central Africa, offering a unique combination of business and relaxation.
The Safari Park Hotel was established in Kenya in the year 1967. In 1974 it acquired the then Spread Eagle Hotel (which was a small hotel ran by the Boswell Family). The name was changed to Safari Park Hotel & Country Club. It had only 105 rooms and a Three '3' Star facility.
In 1985 the Hotel got burnt by a fire outbreak, this slowed down the development of the Hotel. In 1986 a seven (7) Phase renovation plan was put underway to create the new look of Safari Park Hotel & Casino.
A grand opening of the current Safari Park Hotel & Casino was officiated by His Excellency the retired President, Daniel Arap Moi on 11th November 1992.
Upgrading and improvement of facilities continues in order to match the speed of technological changes and to always meet the demands of the ever changing world.
www.safaripark-hotel.com/

---


A view of the Safari Park Hotel